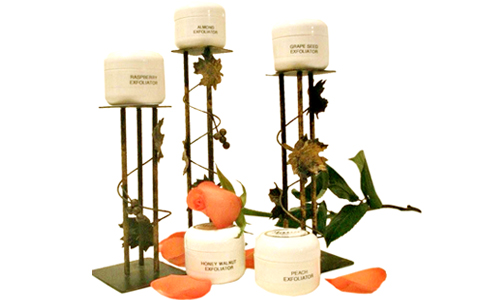 Exfoliators
The delicate grains of Yana's exfoliators give skin new life, removing dead, dry and flaky cells — even fading acne scars — as they promote the growth of healthier skin.
Yana's exfoliators should be used three times a week, easiest and quickest to use while in the shower. For best results, use the exfoliator whose grain size matchesthe size of your pores.
Price: 2 oz — $30
Fine Pores
Almond Exfoliator
Medium Pores
Peach Exfoliator
Honey Walnut Exfoliator
Large Pores
Grape Seed Exfoliator
A New York City sales tax of 8.875% will be added at the time of purchase to all prices listed.